TANIA MALAK - Broker Of Record
TANIA MALAK
Broker Of Record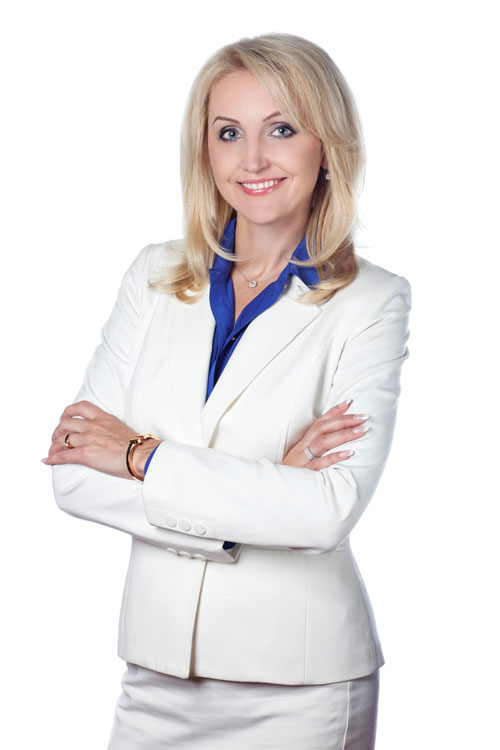 Broker of Record
Email: tanias_mail@yahoo.com
Office: 905-508-8787
Tania started her real estate career with Royal Le Page over 15 years ago and quickly established herself and excelled in a profession that she loves. RLP recognized her skills and achievements repeatedly bestowing on Tania the prestigious President's Gold Award.
Tania, a graduate of the University of Belarus with a Masters Degree in Science, has a keen analytical mind. She has a unique ability to quickly assess the value and qualities of a fine home and to match those characteristics to the needs and desires of her Clients.
She is a loving mother of 2 who understands the need to balance the role of motherhood, home and career. This healthy combination reflects well in Tania's personality and her gifted ability to easily connect with clients, co-workers and peers. She is well respected in an industry that recognizes honesty, integrity and dedication.
In 2010 Tania joined Home Land Plus Realty Inc. as Office Manager. She enjoyed working with Danny Shahrokhi, Broker of Record and the challenge of setting up and building a new Brokerage.
Tania says: "The opportunity in 2010 to join Danny in an exciting new venture came exactly at the right time in my career. I had earned my Broker designation and taking on the role of Office Manager and helping Danny expand his Brokerage was the perfect venue for sharing my knowledge and experience with both new and established sales associates. It was also an opportunity to learn and experience the administrative side of the real estate profession from one of its true professionals.
This experience has led me to my next great adventure. I am so proud and pleased to announce the opening of my own Brokerage, Royal Team Realty Inc. My vision is to create a team whose united goal is to provide the best service and real estate experience possible for our existing and future clients. I am very thankful for the trust my Clients and co-workers have shown in me to reach this point in my career and I am determined to build on that trust. I know they are as excited as I am to see the next phase of my career path unfold."
Tania's forward thinking, creativity and determination are the strengths of character, which will allow her to take on this challenge and help her build Royal Team Realty Inc. into a successful brokerage. Tania is very active in her community. Annually she hosts an "Appreciation Night" for her clients to show them her gratitude for their trust and support. It is a family event that provides fun, food and entertainment for both her clients and their children. Whether a magician, dress up or crafts for the children and music, fashion show or a comedic or dramatic skit for the adults, it is always a wonderful experience.
Monthly Tania supports an outreach shelter in Huntsville. She is very happy to support this wonderful group for troubled youth. Tania's healthy and balanced approach to life and real estate has always been her major strength in building a career based on trust and integrity. Tania listens and she cares. Her clients recognize this strength and know that they are in good hands with Tania looking after their best interest.
Call with confidence. MIRACLES Start Here At ROYAL TEAM REALTY INC!